UPCOMING FEATURE FILMS: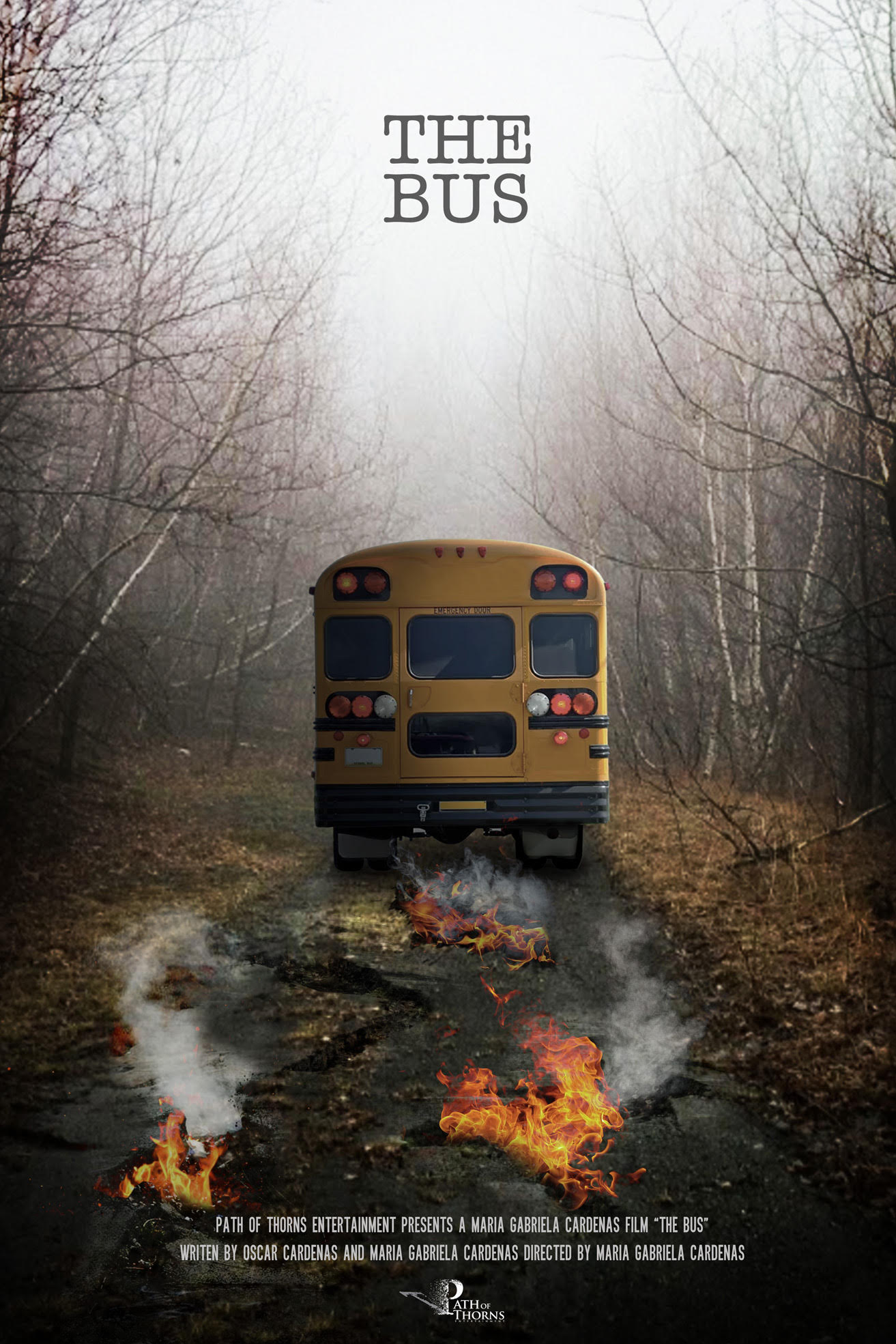 A food poisoning outbreak turns out to be a curse over a quiet town in Pennsylvania.

A plastic surgeon succeeds in his quest for eternal youth, with unexpected consequences.

JUST COMPLETED: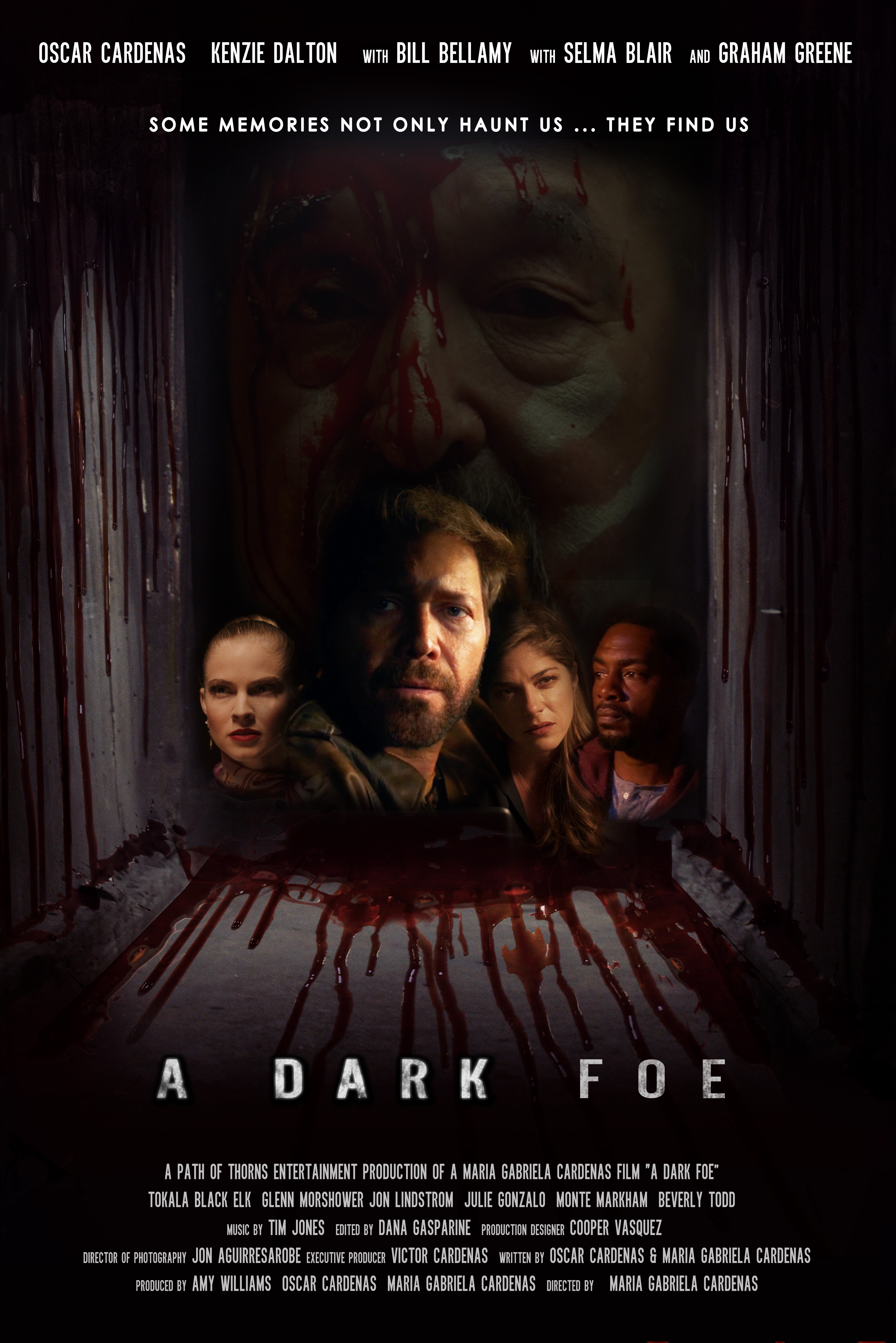 STORY, CAST & CREW
TRAILER
PHOTOS & VIDEOS
AWARDS
REVIEWS
NEWS
PRESS KIT
Story: Guilt ridden FBI agent Tony Cruz is obsessed with finding his missing sister and catching the psychopath who murdered his mother. His childhood trauma developed into nyctophobia, an irrational fear of the dark, a condition he overcame over the years… or so he thought…
Armed with the relentless purpose of catching the killer and undying hope of finding his sister, Tony descends into an underworld of sex traffickers and death, where a demon from his past awaits… (113 min)
Genre: Thriller | Crime | Drama | Horror | Mystery → IMDB
---
Directed by: Maria Gabriela Cardenas
Written by: Maria Gabriela Cardenas & Oscar Cardenas
Featuring: Oscar Cardenas, Kenzie Dalton, Selma Blair, Graham Greene, Tokala Black Elk, Julie Gonzalo, Glenn Morshower, Bill Bellamy, Jon Lindstrom. See full cast & crew.
Music by: Tim Jones
Producers: Amy Williams, Oscar Cardenas & Maria Gabriela Cardenas
Executive producer: Victor Cardenas
Release date: TBA
Website: www.adarkfoe.com
The psychological thriller and horror film has now garnered 17 wins and 4 nominations.
At the Barcelona Film Festival the film won: Best Woman Filmmaker for Maria Gabriela Cardenas (director), Best Actress for Selma Blair, Best Actor for Graham Greene, Best Screenplay for Maria Gabriela Cardenas (writer) and Oscar Cardenas (writer), Best Man Cinematographer for Jon Aguirresarobe, Best Music Score for Tim Jones (composer).
At the Best Actor International Festival in Saint Vincent Italy, the film won, the Special Jury Award for an Outstanding Performance for Oscar Cardenas, Best Actress in a Horror Film for Kenzie Dalton, Best Actress in a Noir Film for Kenzie Dalton, Best Young Actress for Harlow Frances Rocca, Best Supporting Actor for Graham Greene and Best Supporting Actress for Julie Gonzalo.
At the London Independent Film Awards it won Best Feature Film and Best First Time Director for Maria Gabriela Cardenas, Best Actor for Graham Greene, Best Cinematography for Jon Aguirresarobe and was nominated for multiple awards at the Madrid International Film Festival such as Best Lead Actor Oscar Cardenas, Best Lead Actress Kenzie Dalton, Best Supporting Actor Tokala Black Elk and Best Supporting Actress Julie Gonzalo.
http://www.theutahfilmawards.com/the-great-illusion/?fbclid=IwAR25VIwUYURJnp3DVGyZaMhYxfpJmDCwNVEo_dRGsscqFUQF2nj-T5d6ews
PREVIOUS PROJECTS: